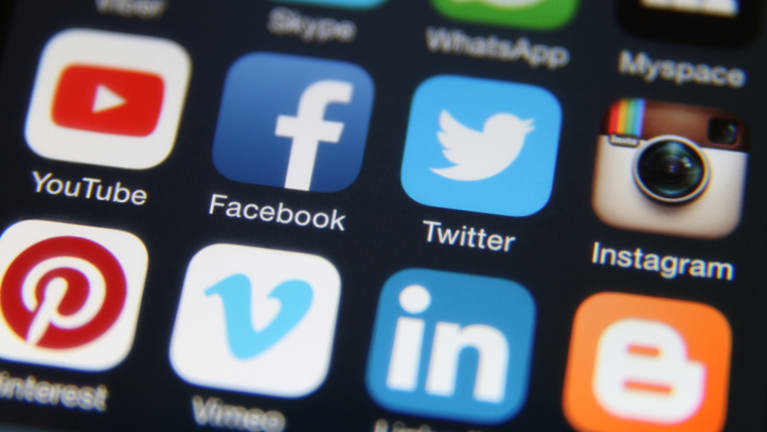 Making Money With Your Social media
How to Make Money From Instagram


1. Create Sponsored Posts
It's not always about your follower count, but the number of people who engage with your content and look forward to each one of your posts. A lot of brands are moving away from working with major digital influencers to leveraging smaller bloggers' audiences.
When you start, reaching out to brands is a great way to secure a few collaborations. As you gain traction, brands will discover you and email you about different opportunities.
Every company has its specific rules for sponsorship, so do not use a one-size-fits-all approach when reaching out. Do your research and interact with them on social before initiating contact.
The key is to associate only with brands that fit your aesthetic. That way, your readers perceive every collaboration as authentic and buy into what you're trying to sell to them.
Within six months of launching our platform on YouTube and Instagram, we received our first sponsorship opportunity. A jewelry box subscription company found us through a hashtag and reached out. Its reps offered to send us complimentary pieces every month in exchange for a few Instagram features.
We have since received products from Coach, TOMS Shoes, Pura Vida Bracelets and other clothing and accessories brands.
FTC guidelines
require you to identify your sponsored posts. We usually include a branded hashtag in our captions (for example, when we collaborated with Coach, it was #CoachHoliday) in addition to the required ones like #ad or #sponsored.
We typically charge at least $75 per sponsored post, but we don't get paid for all collaborations. Sponsored posts add up to about $600 of our income every month, which we split evenly.
Some brands send their products as gifts; to date, we've received $3,000 in merchandise. Because we receive most of our accessories for free from brands, we've been able to cut our shopping budgets in half, saving us a combined $500 a month.
2. Sign Up for YouTube Advertising
Monetizing your videos on YouTube can earn you a passive income stream. There's even a bonus if these ads convert! You are allowed to monetize your videos once Youtube accepts you into its
Partner Program
.
We've only made about $50 from YouTube ads so far, but the more your numbers grow, the higher your income goes.
3. Offer Private Social Media Consultations
Don't underestimate the skills you can acquire from a side project. Creating content and growing my social media following helped me learn how to edit with Final Cut Pro and Photoshop, how to create marketing materials like brochures using graphic design tools, and how to advertise on Facebook, Twitter and Instagram.
I then monetized these skills by offering my services to local business owners and startups. I posted ads on Craigslist, gave out business cards at networking events, leveraged LinkedIn to generate leads and marketed myself in niche Facebook groups.
I eventually landed a consistent gig last summer with a small business owner. I support her handbag company's social media efforts with content production (creating images and videos) and marketing (running ads on each platform). This gig pays about $1,200 a month.
I also occasionally help other entrepreneurs manage their social media accounts and become more visible online. My rate starts at $40 per hour, and I've made about $500 in the three months since I started offering the service.
Share this